Using the formulation note cards collected in the customized formula binder MyFormula, it is possible to give space to your creativity customizing the colors with your own set of colorants and dosing to create new colors and shades or store the customized formulations created for customers.
Storing the customized formula, not contained in the standard formulary and in the color cards of the kit, it will be always possible to search for the references whenever necessary.
These color note cards are perfect for storing the customized colors in order to have an immediate visual feedback to be shown to customers if retouching or future painting of the walls with the same color is necessary.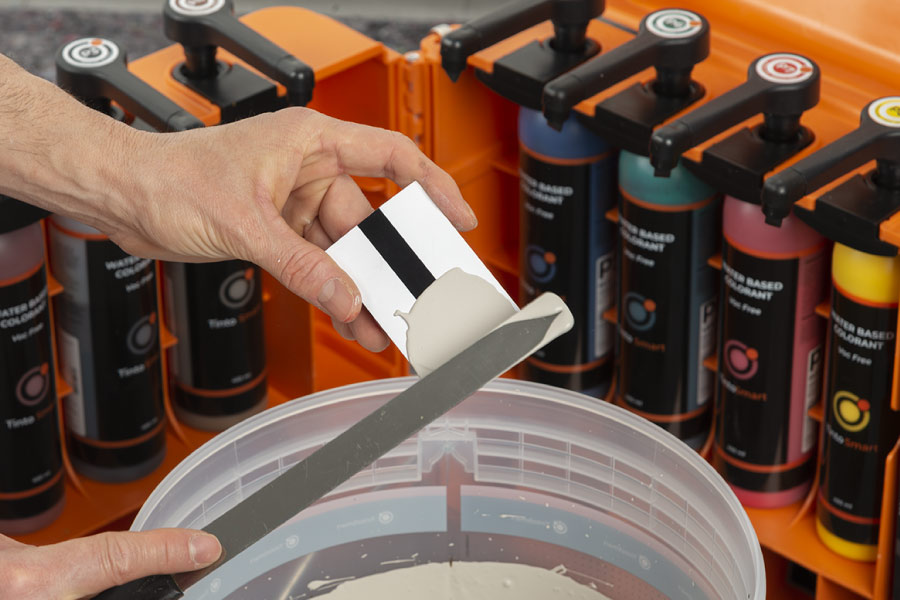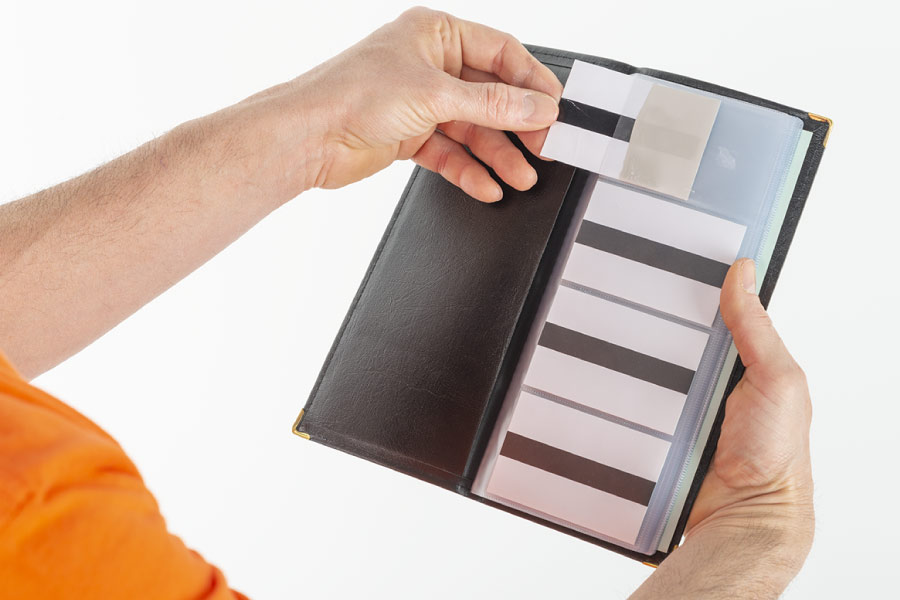 How to use the color note cards
To use properly the color note cards, it is necessary to apply the product with the spatula on the black striped side in order to verify the correct opacity of the product. On the back side, it is possible to note the kind of product, the packaging size, the formulation and every information useful to fill in the form of the customized shades: the color code, the customer's company name and other notes.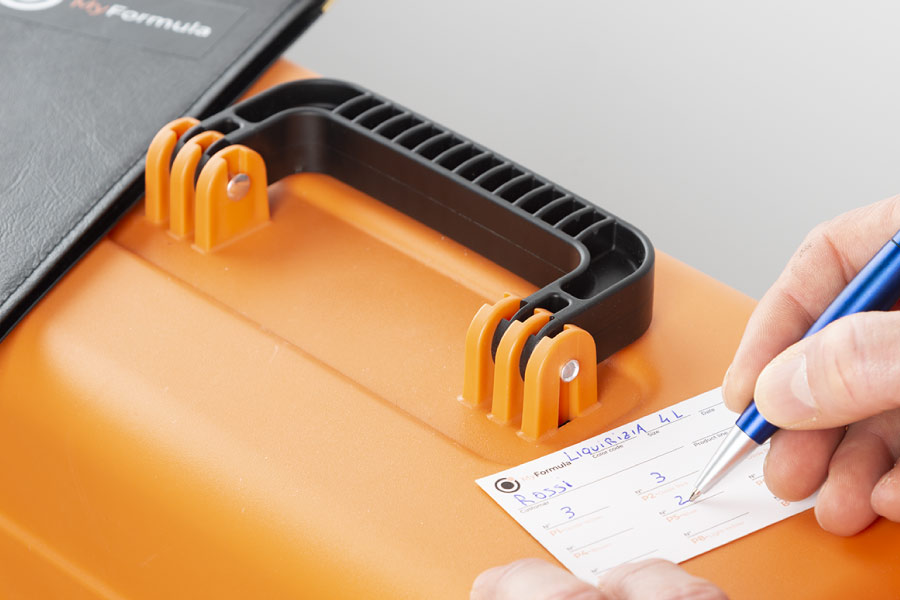 Enter the information concerning colorants and the number of dosing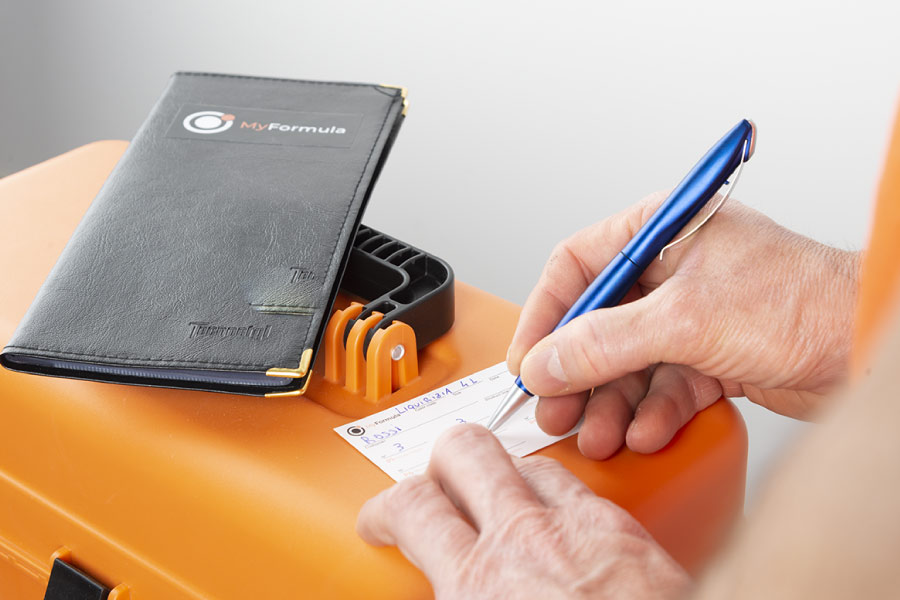 Add the customer's company name and the date of production of the formulation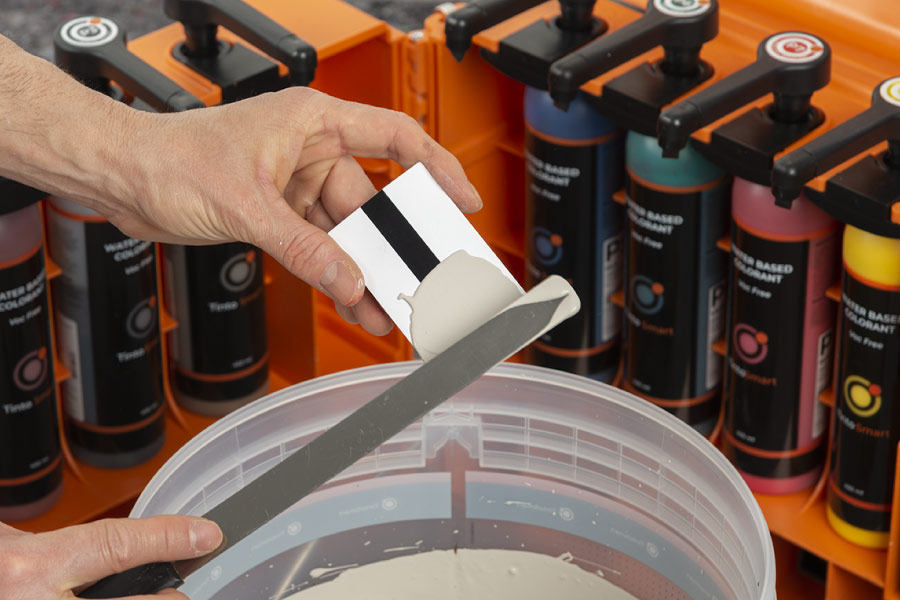 Apply with the spatula the product on the color note card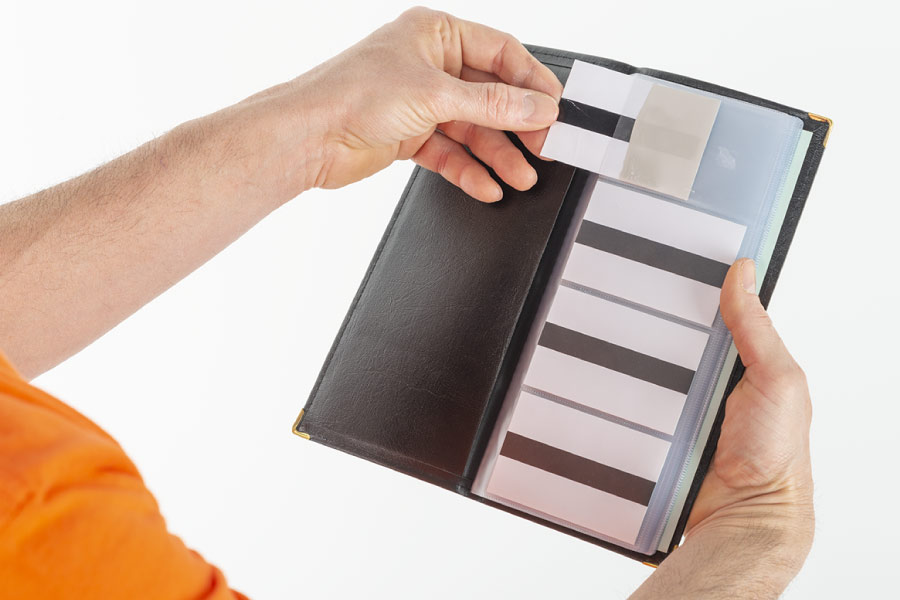 Wait for complete drying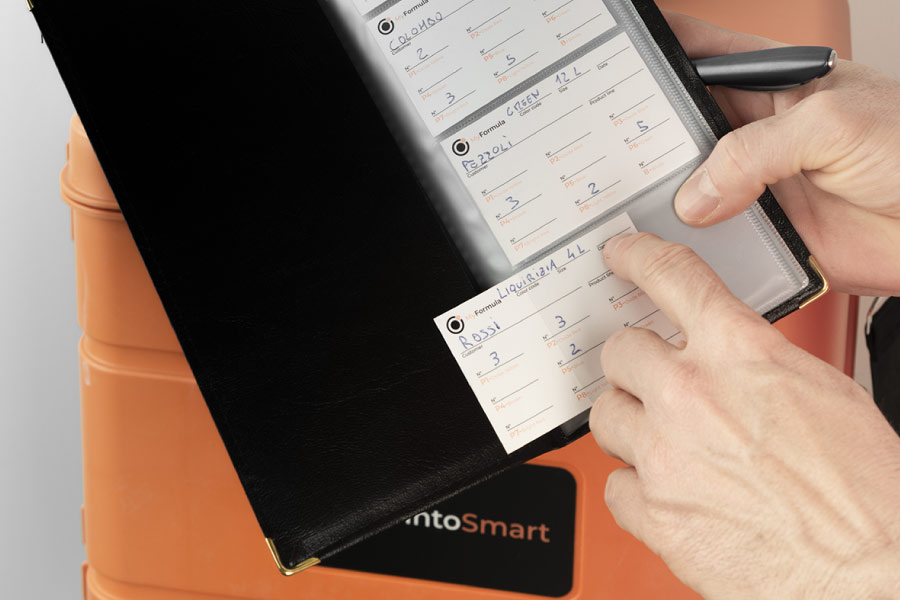 Store the sample inside the customized formula binder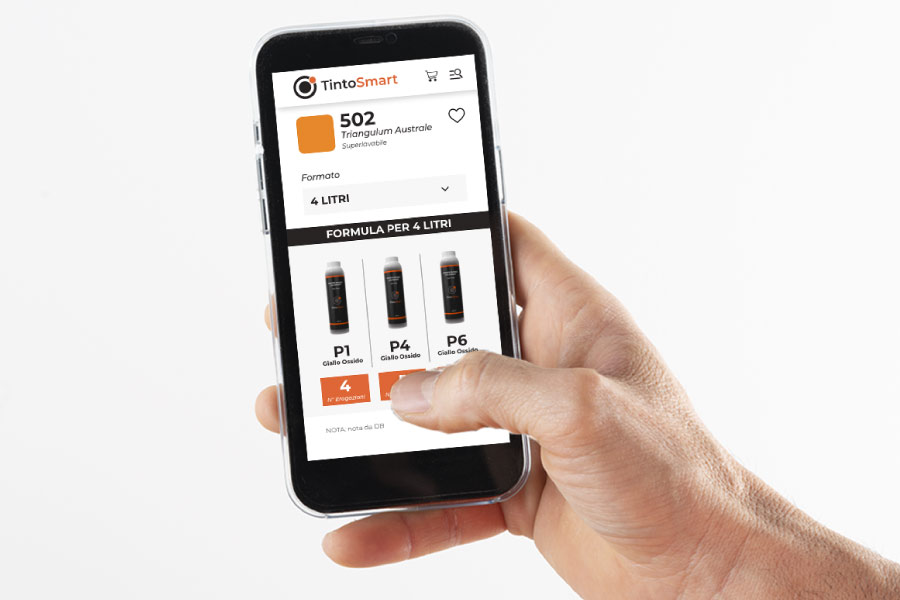 Save the customized formula in the reserved area on the web-site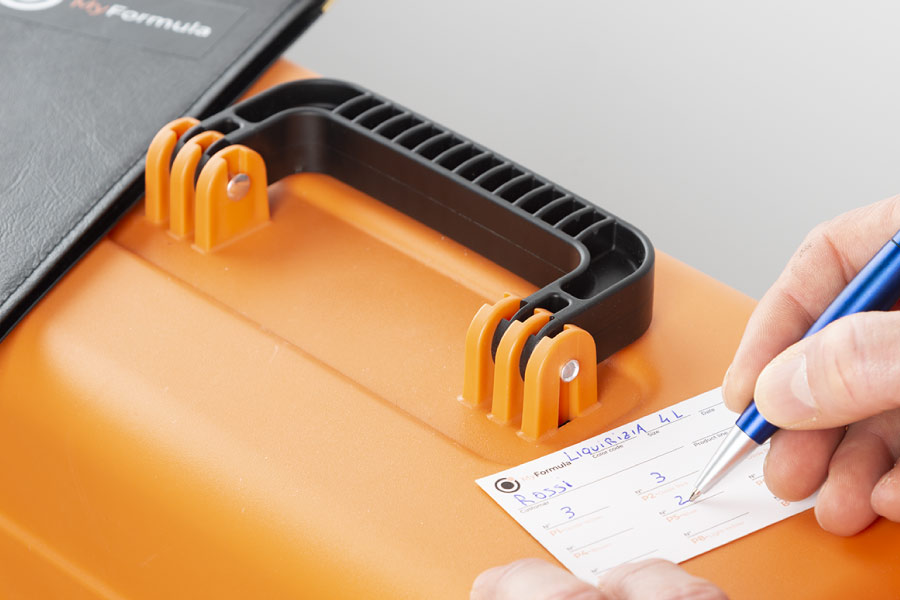 Enter the information concerning colorants and the number of dosing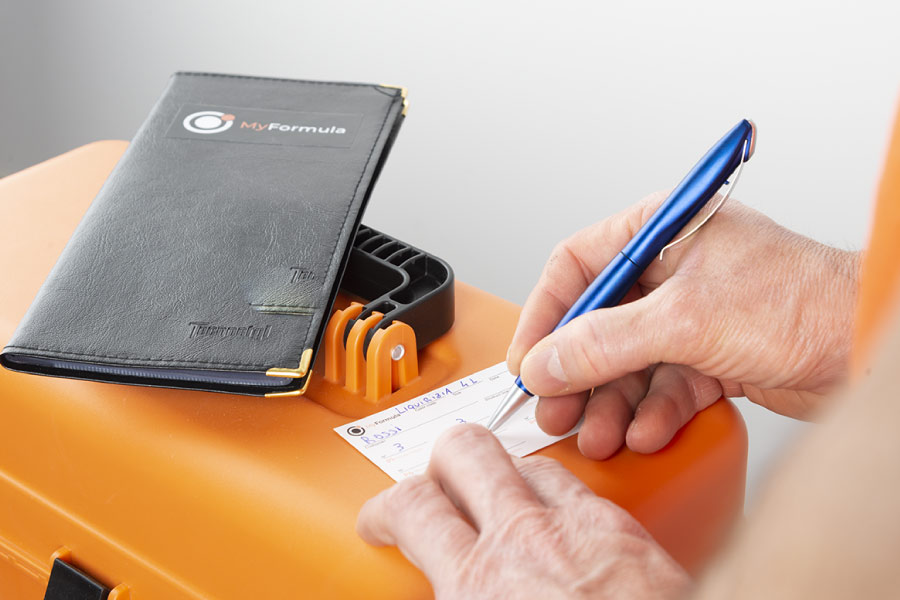 Add the customer's company name and the date of production of the formulation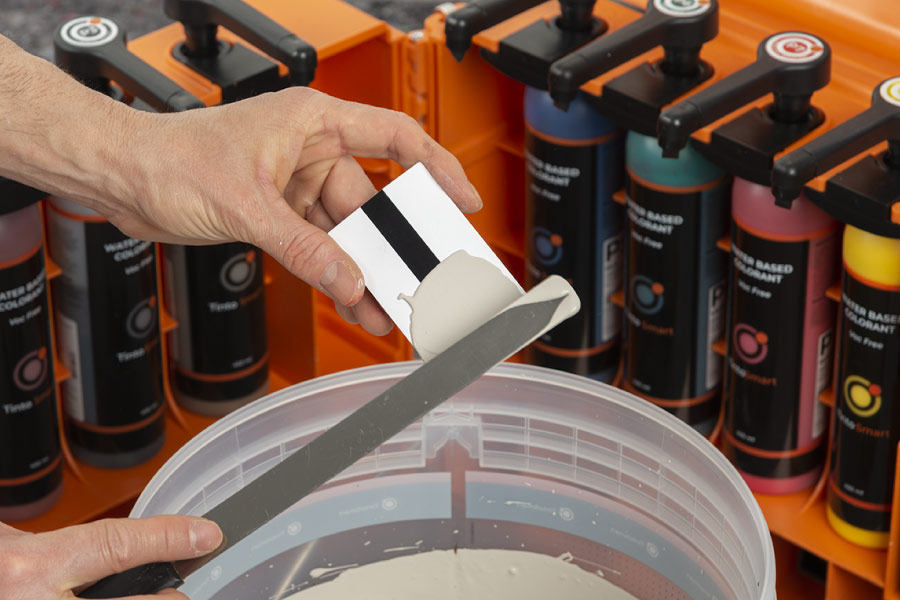 Apply with the spatula the product on the color note card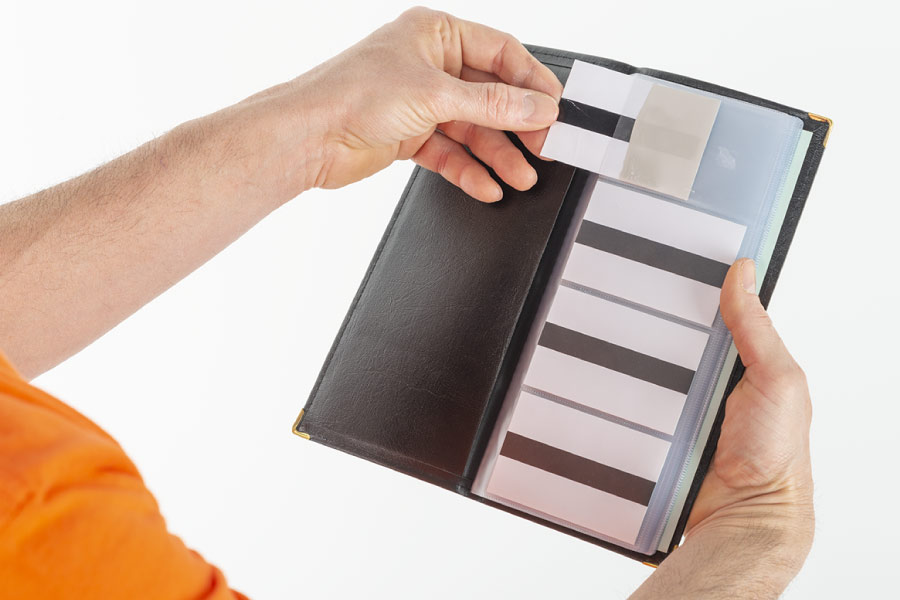 Wait for complete drying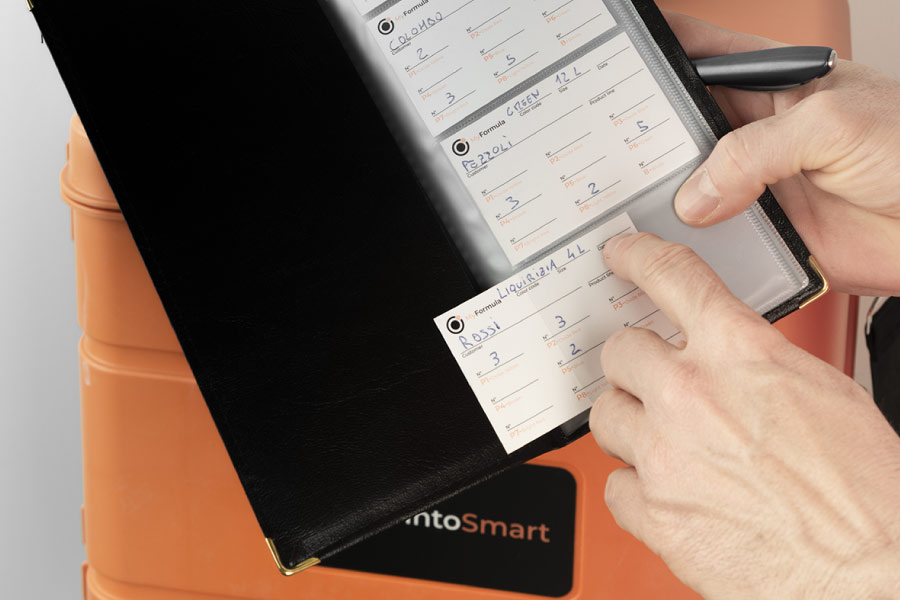 Store the sample inside the customized formula binder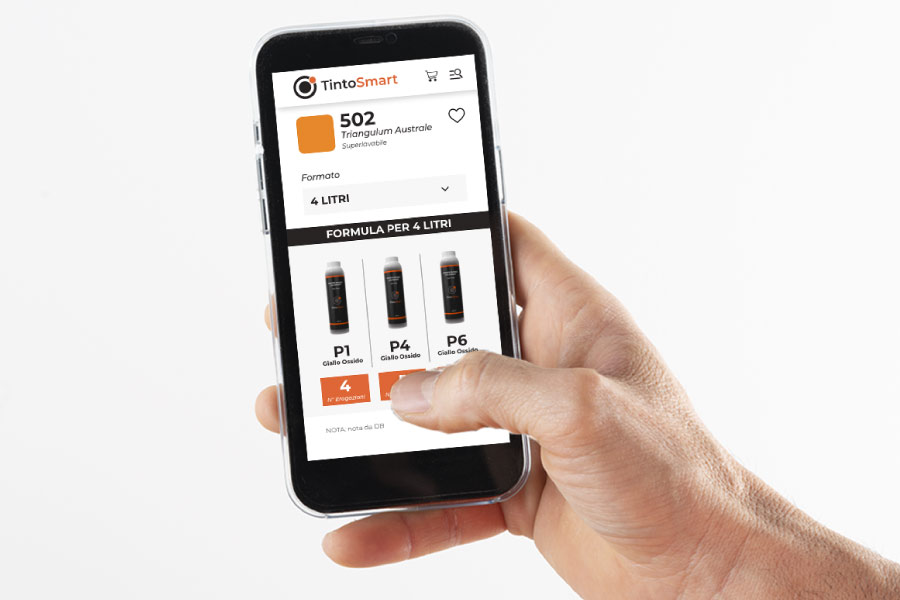 Save the customized formula in the reserved area on the web-site