The Starter Kit has been designed for those who intend to exploit all the potential that the Color System makes available.
The kit is composed, in fact, of all the tools necessary for the management of the coloring phase and the display of all shades and effects. It is also composed of all the accessories necessary for the preparation, mixing and application of the colored product.
The great plus lies in the possibility of creating different special applications: from the flexible management of can sizes through the use of graduated packaging in order to easily identify the levels of latex paint to be painted, up to the storage of personal formulations; from the preparation of samples and small formats thanks to the color tester and spacers for small dosages, up to the possibility of painting decorative latex paints with a materic, silky and metallic effect with dedicated formularies and color cards.
The Pluses of the Starter Kit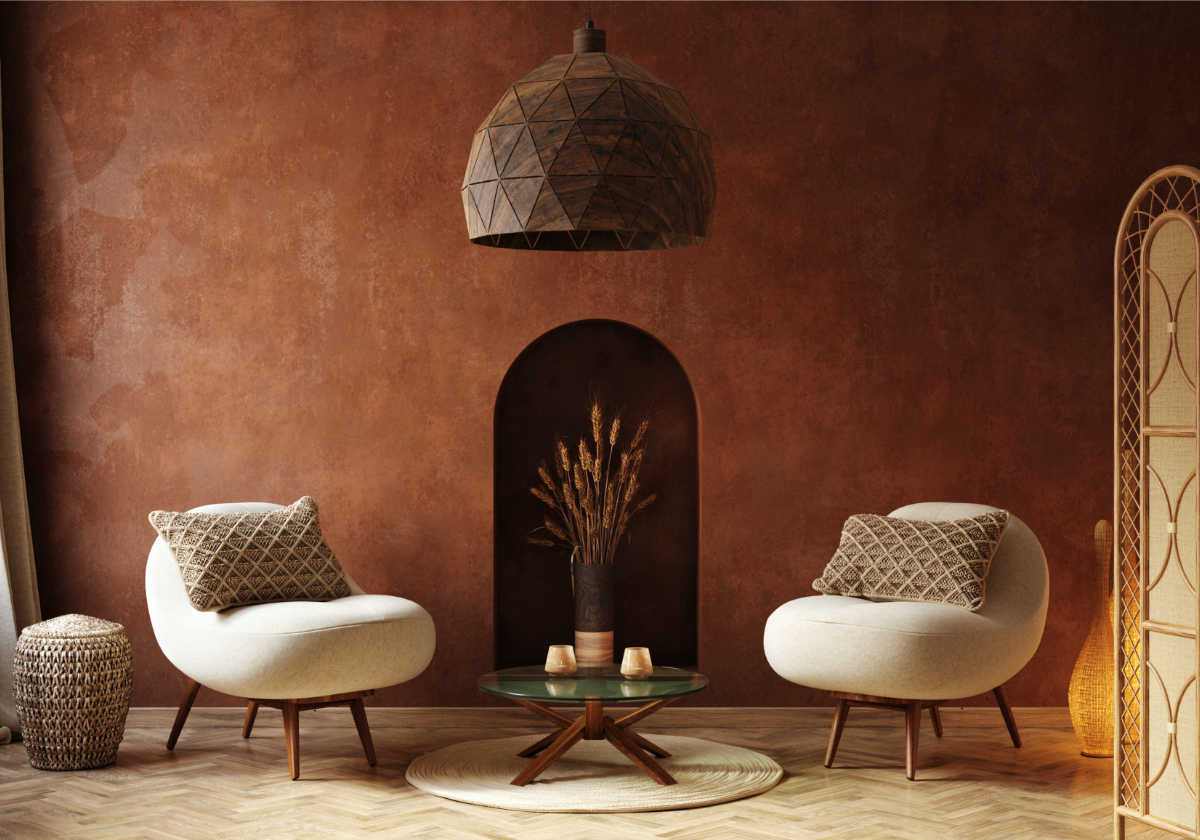 Decorative
Use color cards and formularies dedicated to decorative finishes with materic, silky and metallic effect and give vent to your artistic creativity by creating trendy and design decorative wall systems with over 150 effects.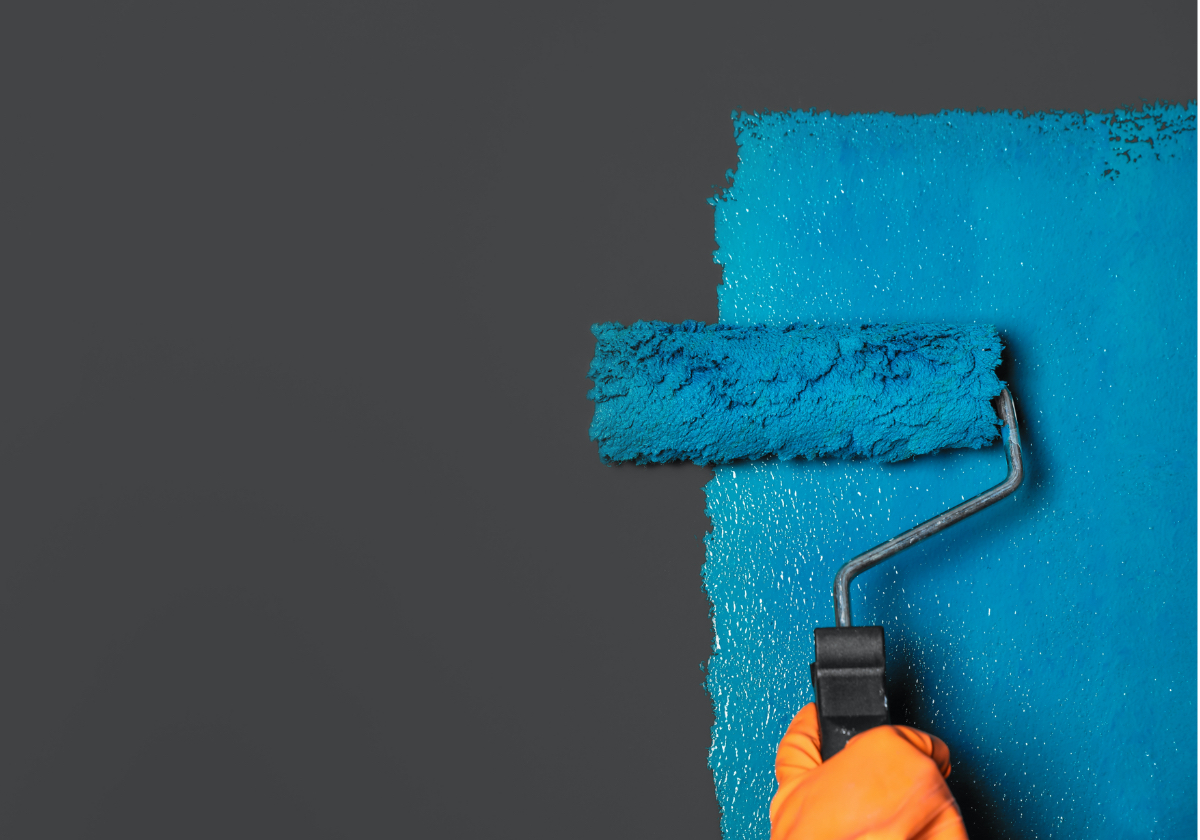 Dosing and mixing management
Use the graduated packaging to identify the correct level of latex paint to be painted, use the color tester to prepare samples and colors for small wall portions, mix the components with screwdrivers and mixing rods.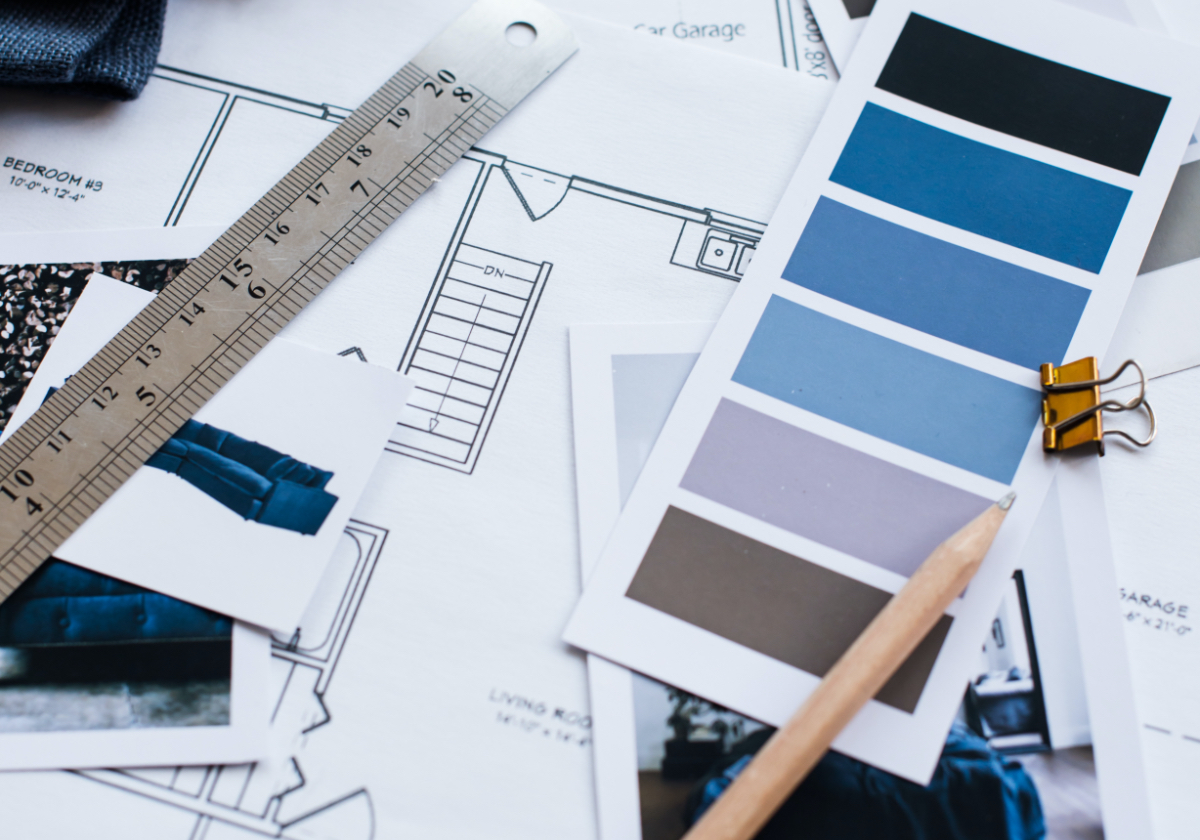 Personal formulations
Create your colors and those ad hoc for your customer using customized quantities respect to the formulary. Store the customized formulations using both the MyFormula binder and the dedicated digital section where you can indicate the site and work registry.
Starter Kit: the Portable Color System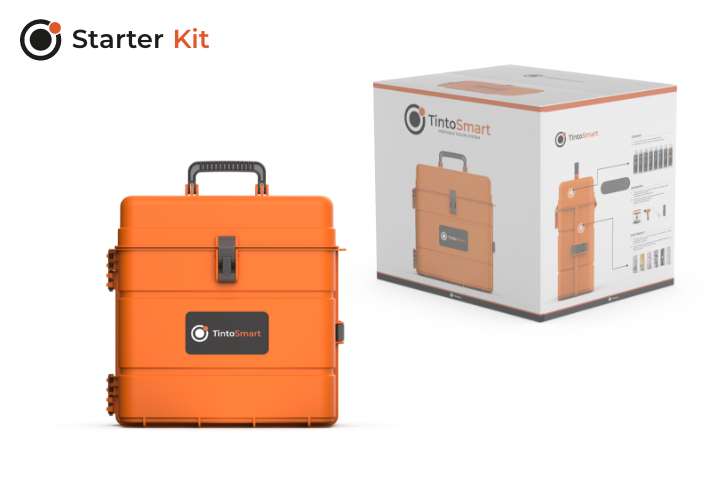 1 Portable Color System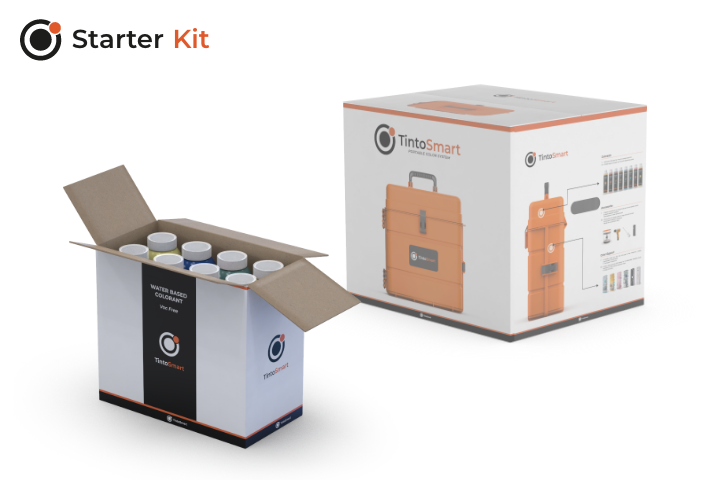 8 Colorants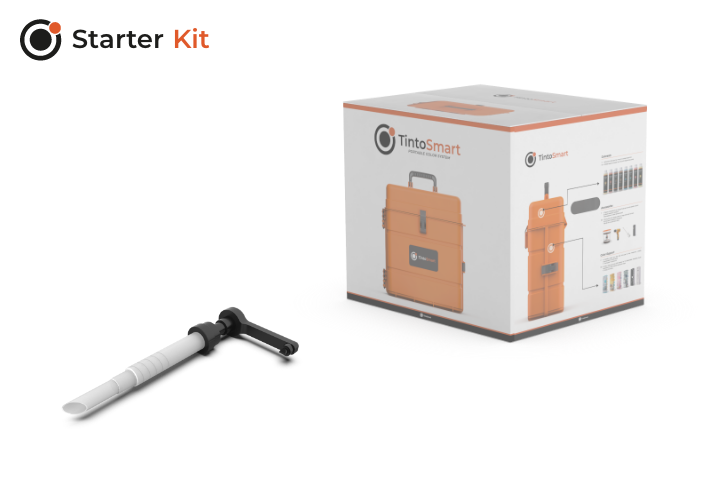 10 Dispensing pumps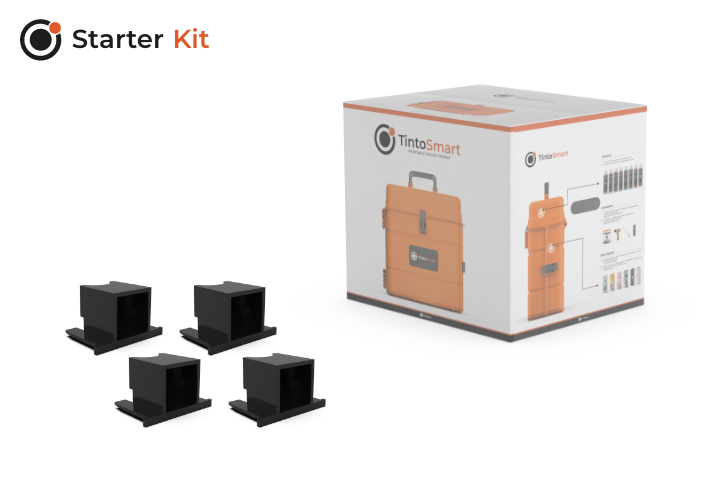 4 Spacers for micro-dispensing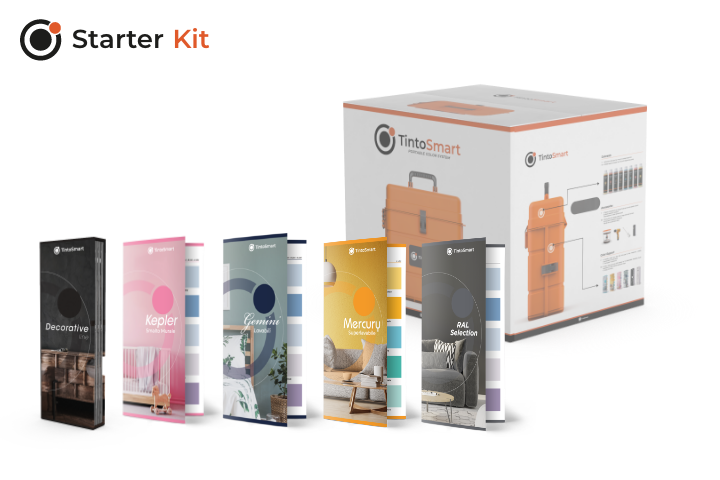 7 Color cards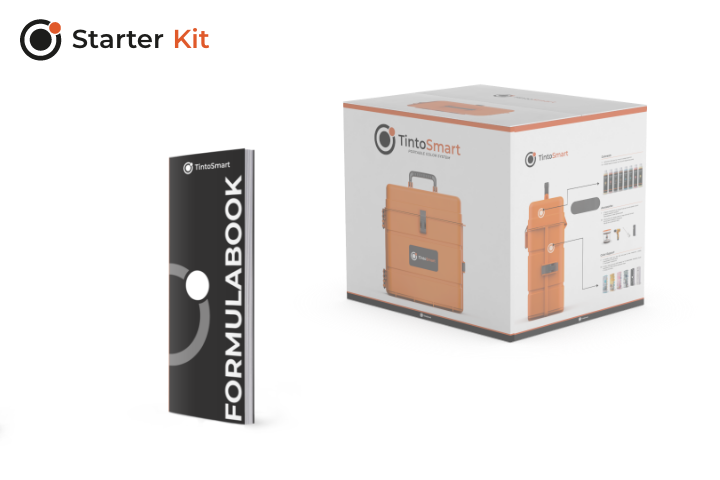 1 Tinting Formulary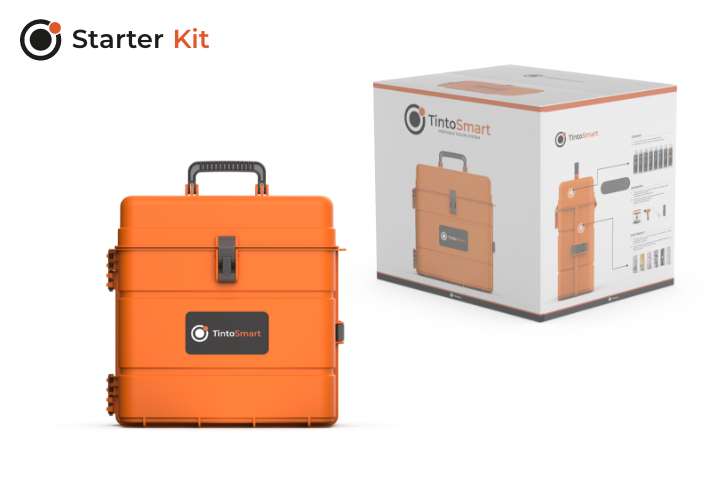 1 Portable Color System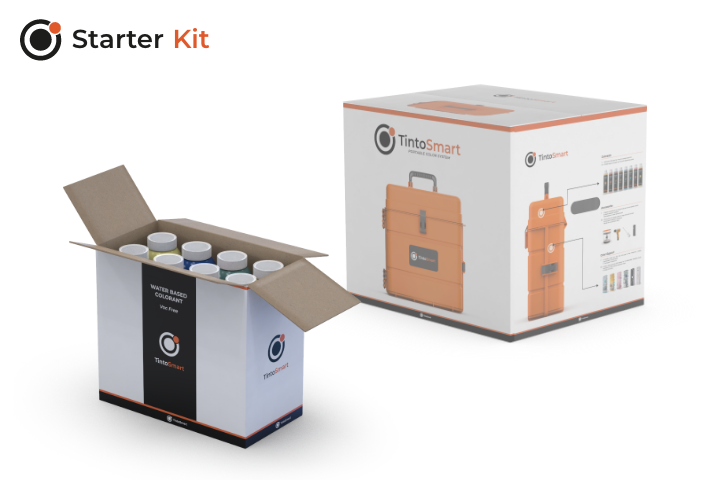 8 Colorants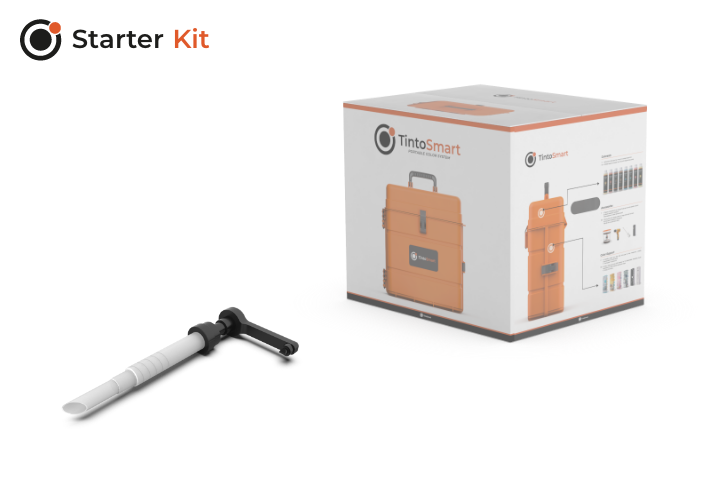 10 Dispensing pumps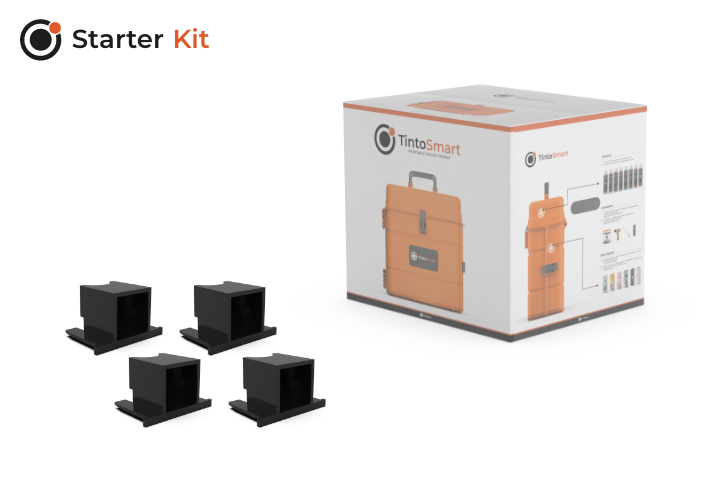 4 Spacers for micro-dispensing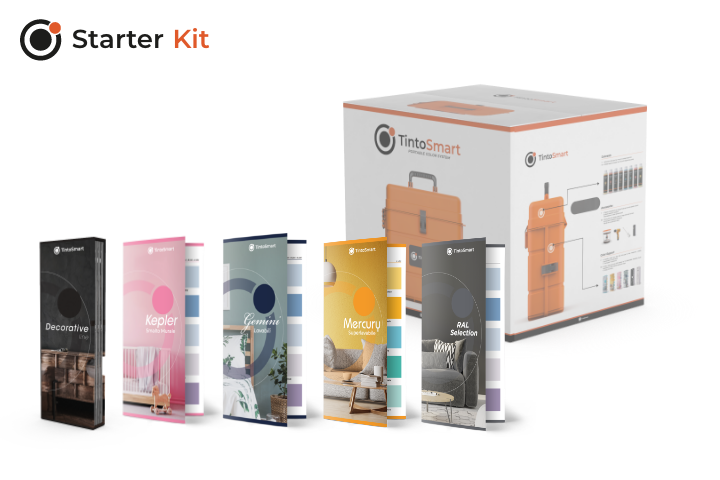 7 Color cards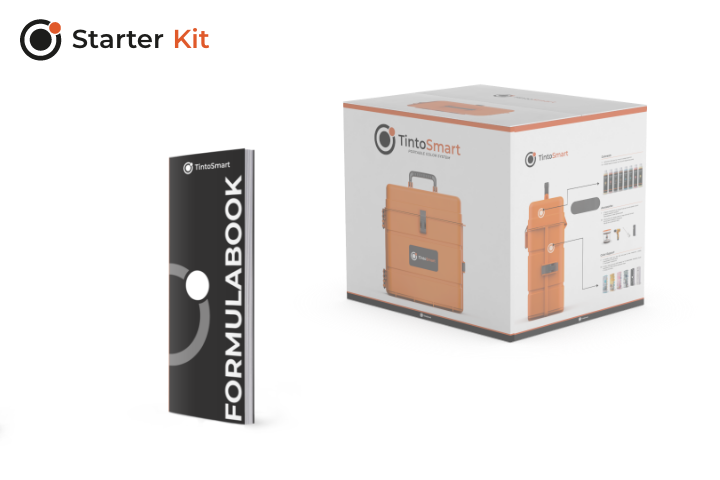 1 Tinting Formulary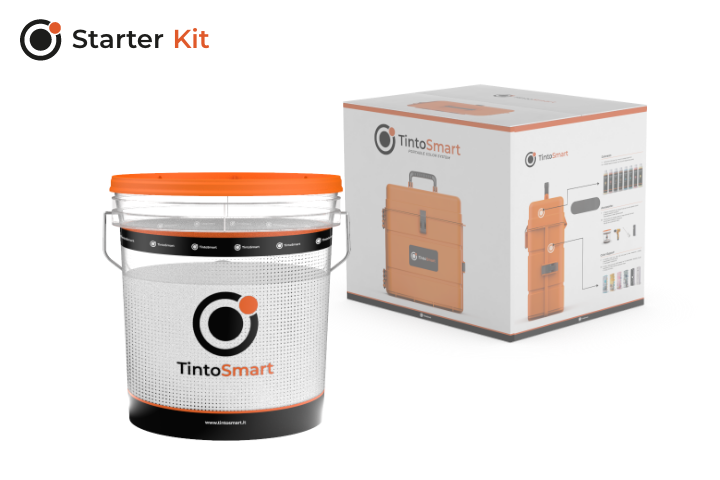 1 Graduated packaging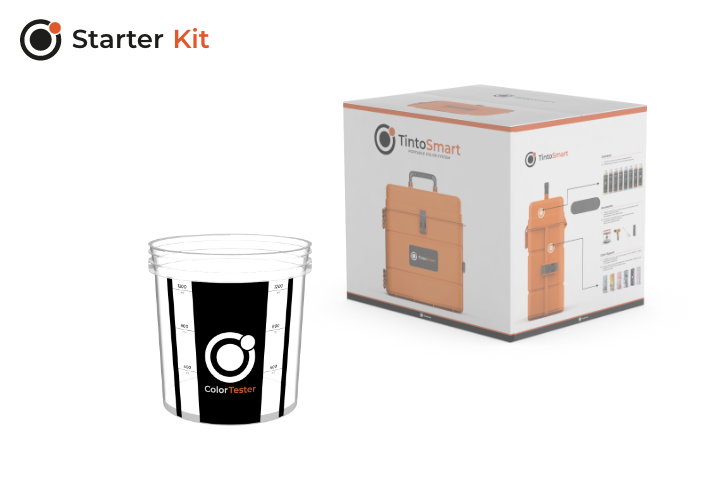 1 Color Tester packaging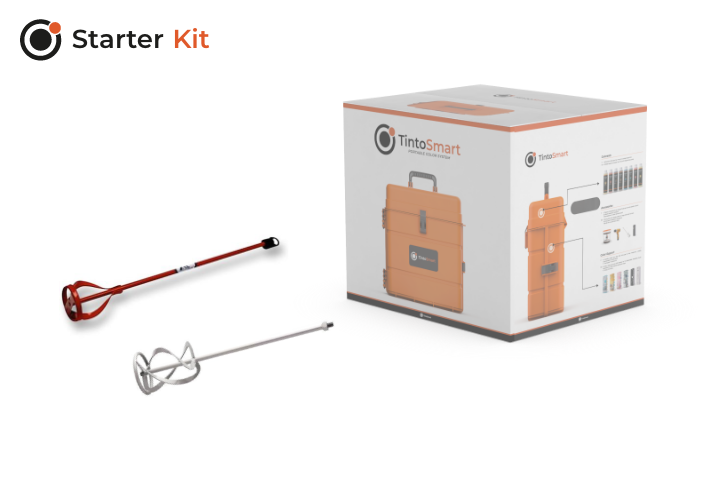 2 Mixing rods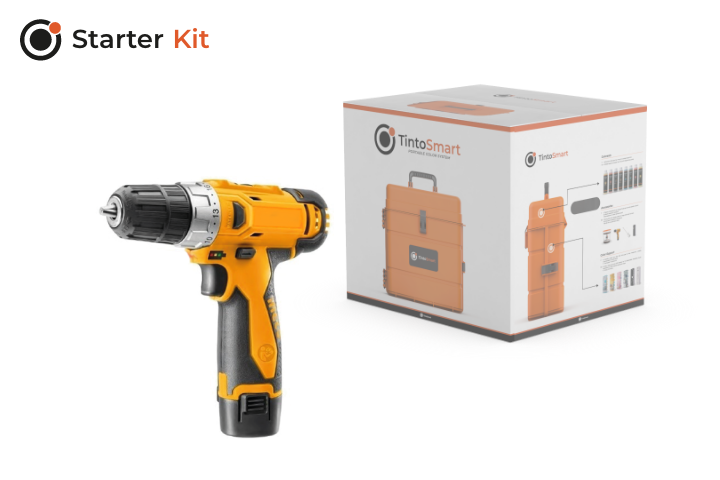 1 Drill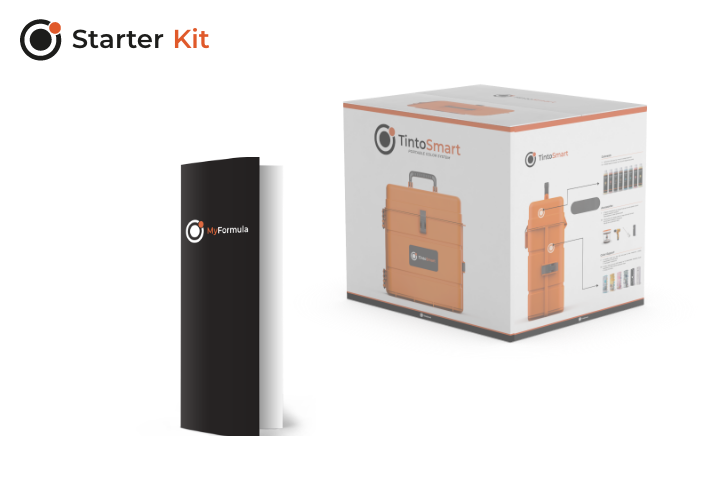 1 Personal formulation binder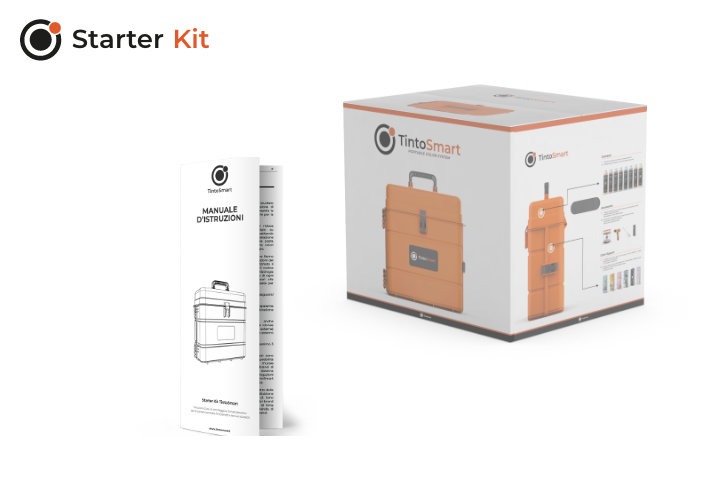 1 Instruction manual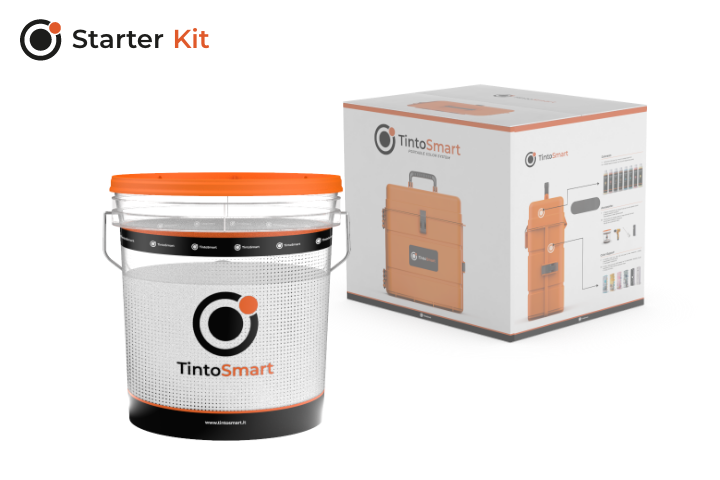 1 Graduated packaging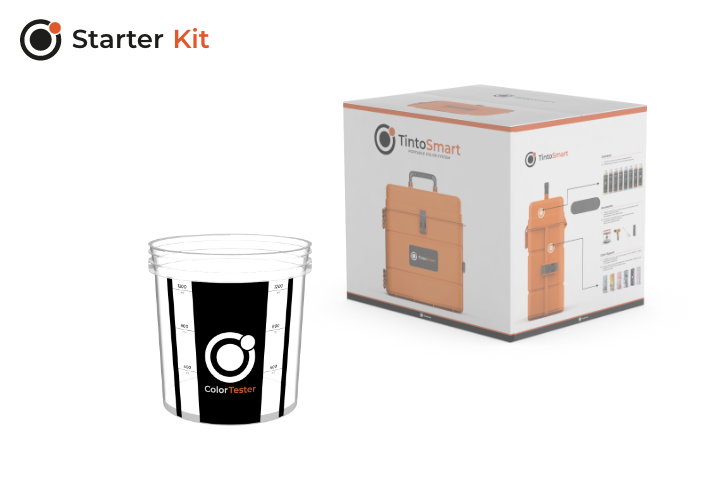 1 Color Tester packaging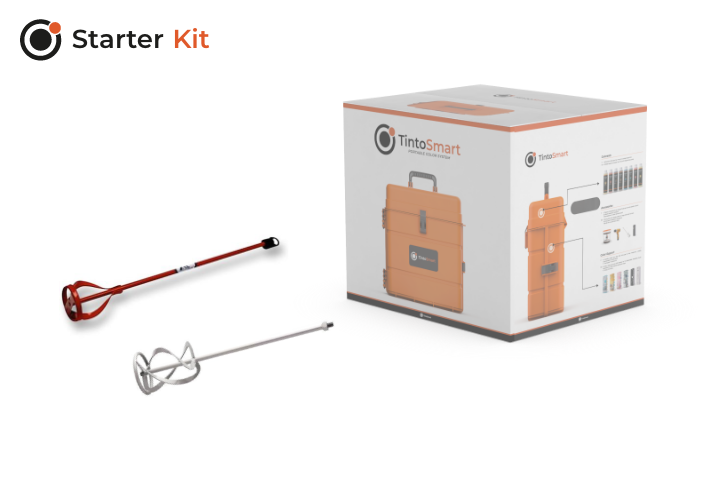 2 Mixing rods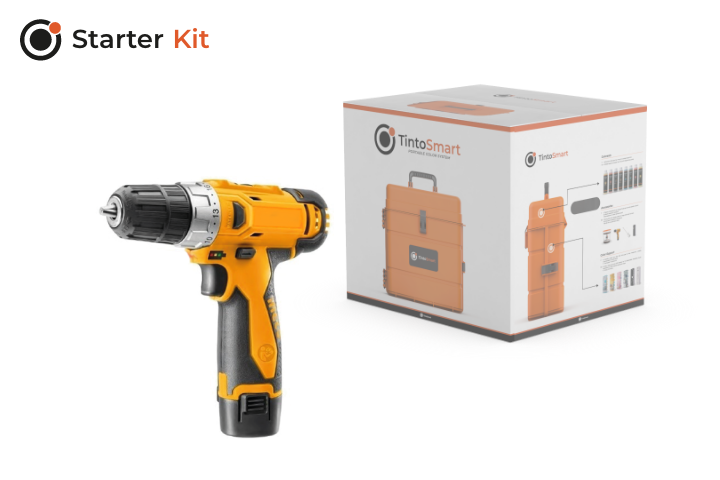 1 Drill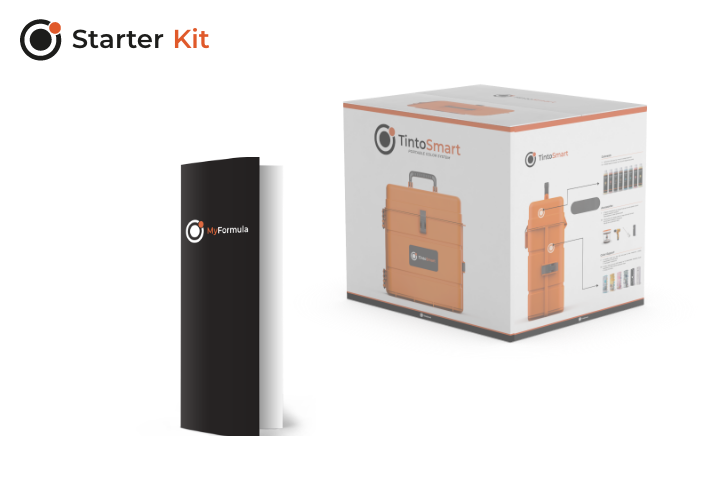 1 Personal formulation binder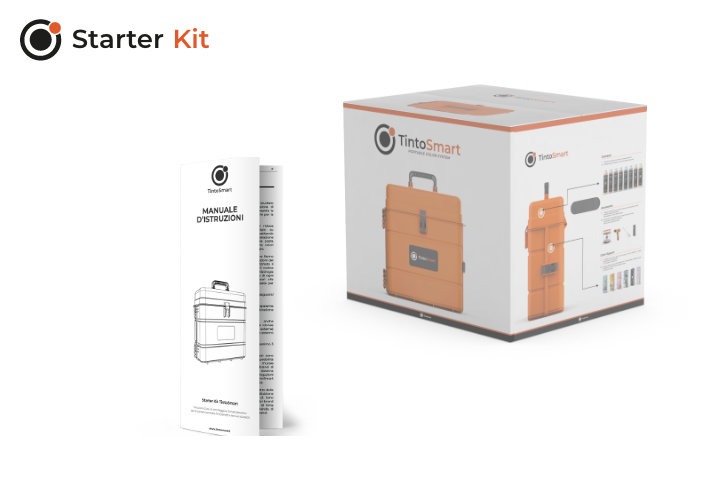 1 Instruction manual